How to take the measurements for your garment.
This page will guide you through taking your measurements.
Double check your measurements before sending them. We are not responsible for items that do not fit because of incorrectly taken measurements.

Take your measurements loosely. If you tighten the measuring tape too much when taking your measurements, your corset may be too tight. (The corset will by default be smaller than your measurements.) The measuring tape should not be pulled tight at all when taking measurements.

What to wear? Be sure to wear an unpadded bra when taking your measurements, as this will hold your bust in the correct place and ensure a perfect fit. In general, you should take your measurements against your skin or very thin clothing.

Ready? Let's get started! You'll only need a soft meter.

Atlas and Actias measurements
Find your BUST, UDERBUST and WAIST. Your bust is the fullest area of your chest when wearing an unpadded bra, at the level of your nipples.
Your natural waist is the place where your body creases when you bend from side to side. Bend from side to side and find the place where your body creases between your rib cage and your hip bone — that's your waist!
Using a ribbon, rope, string, or piece of elastic, tie one strand around your bust, and another around your natural waist, as shown in the photo to the left. This will be very useful for the next measurements.
Apex to Natural Waist at Side: Starting from the level you took your bust measurement from, measure straight down against your body to your natural waist. Be sure you are taking this measurement from the same points you previously measured your bust and natural waist!

Length.From where you want your breast neckline to be, start measuring until where you want the 'V' point of your corset to end.
(Respectively: bust, underbust, waist, side and length.)
Other corsets measurements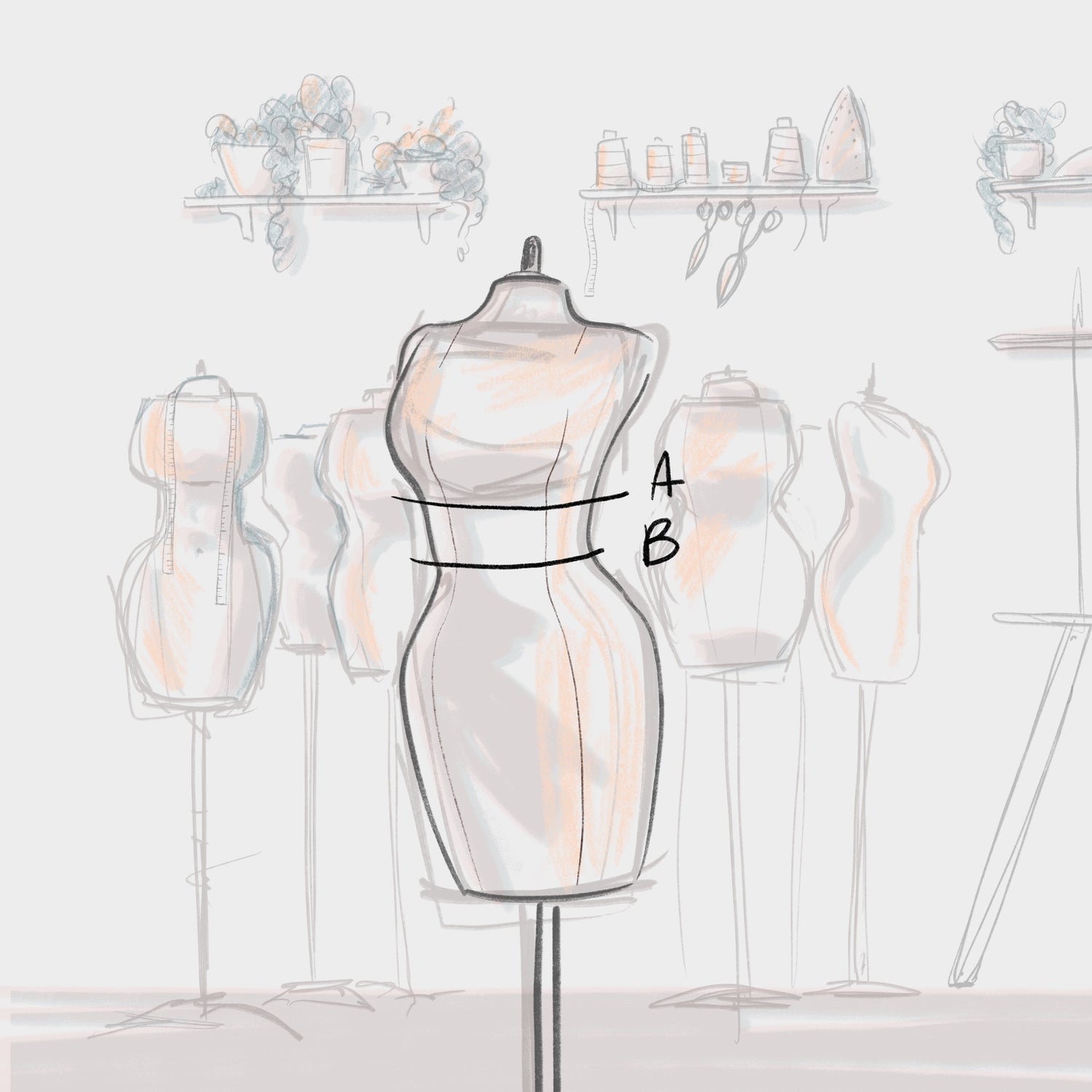 Measurements for underbust corsets, Noctua and Sabria.
A: underbust/breast circumference,
B: natural waist circumference,
Please add also your cup size (1,2,3,4..) or (A,B,C,D..)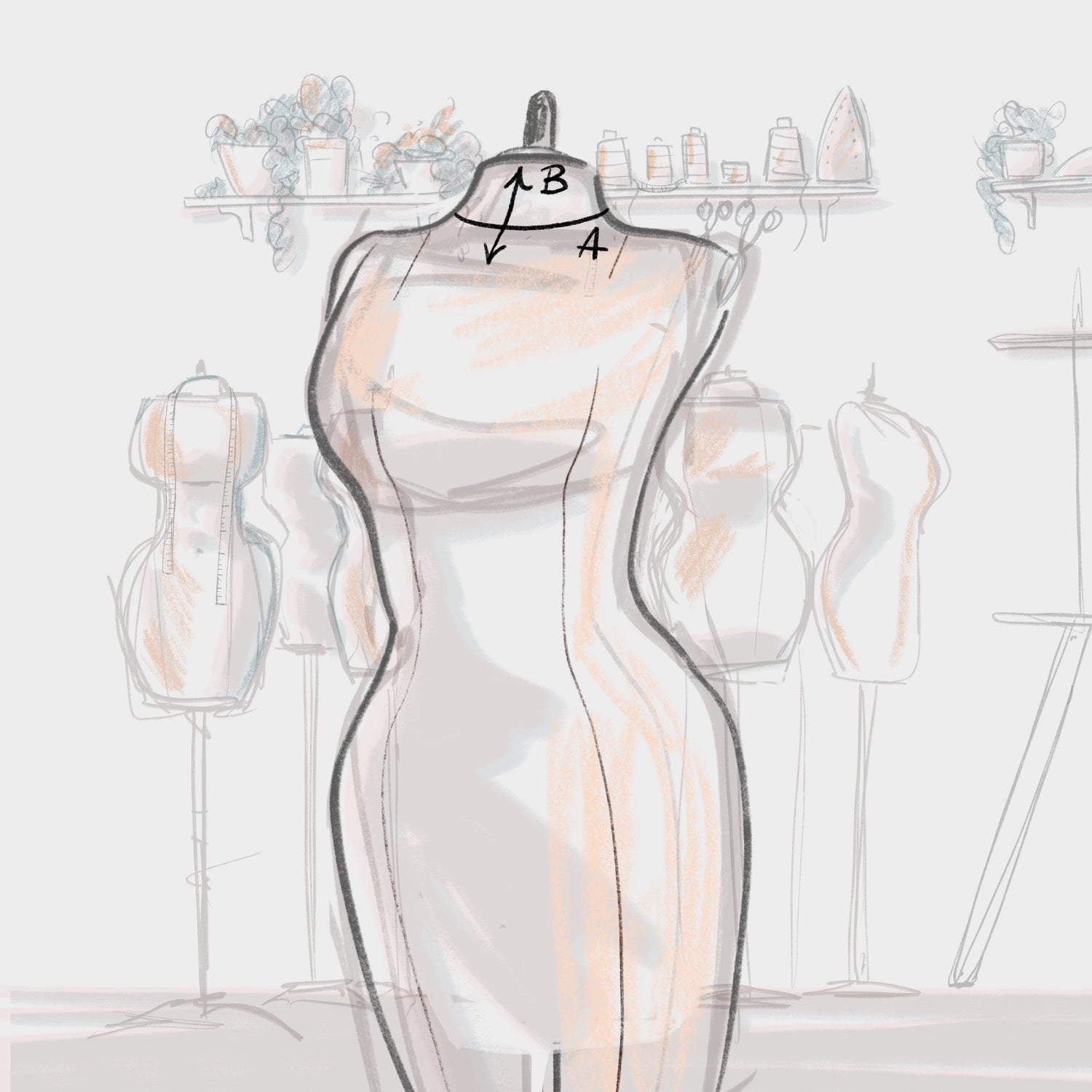 Measurements for neck corset Morpho.
A: circumference of the neck,
B: neck lenght. (from the line under your chin to the suprasternal notch.)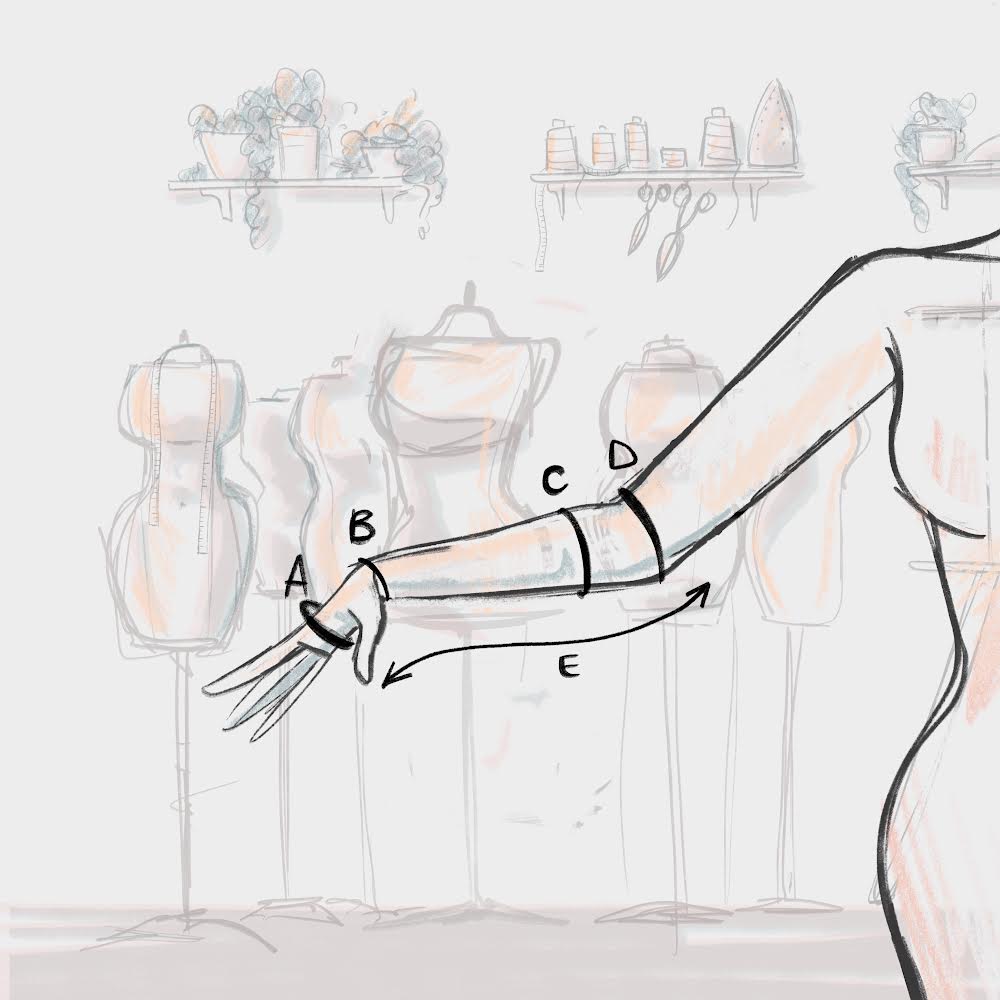 Measurements for the Cosmia gloves
A: Palm circumference,
B: wrist circumference,
C: forearm circumference,
D: elbow circumference,
E: length from palm to elbow.

The gloves will present a lacing part that you will be able to adjust following your taste.
Collapsible content
Ilustrations of the measurements

All the illustration for the measurments were created for Eibhlin Actias by 'TreDueSette'.